We specialize in the construction of luxury swimming pools, spas, fountains & water features that create a dramatic impact on your property and create a personal resort and oasis for you and your family.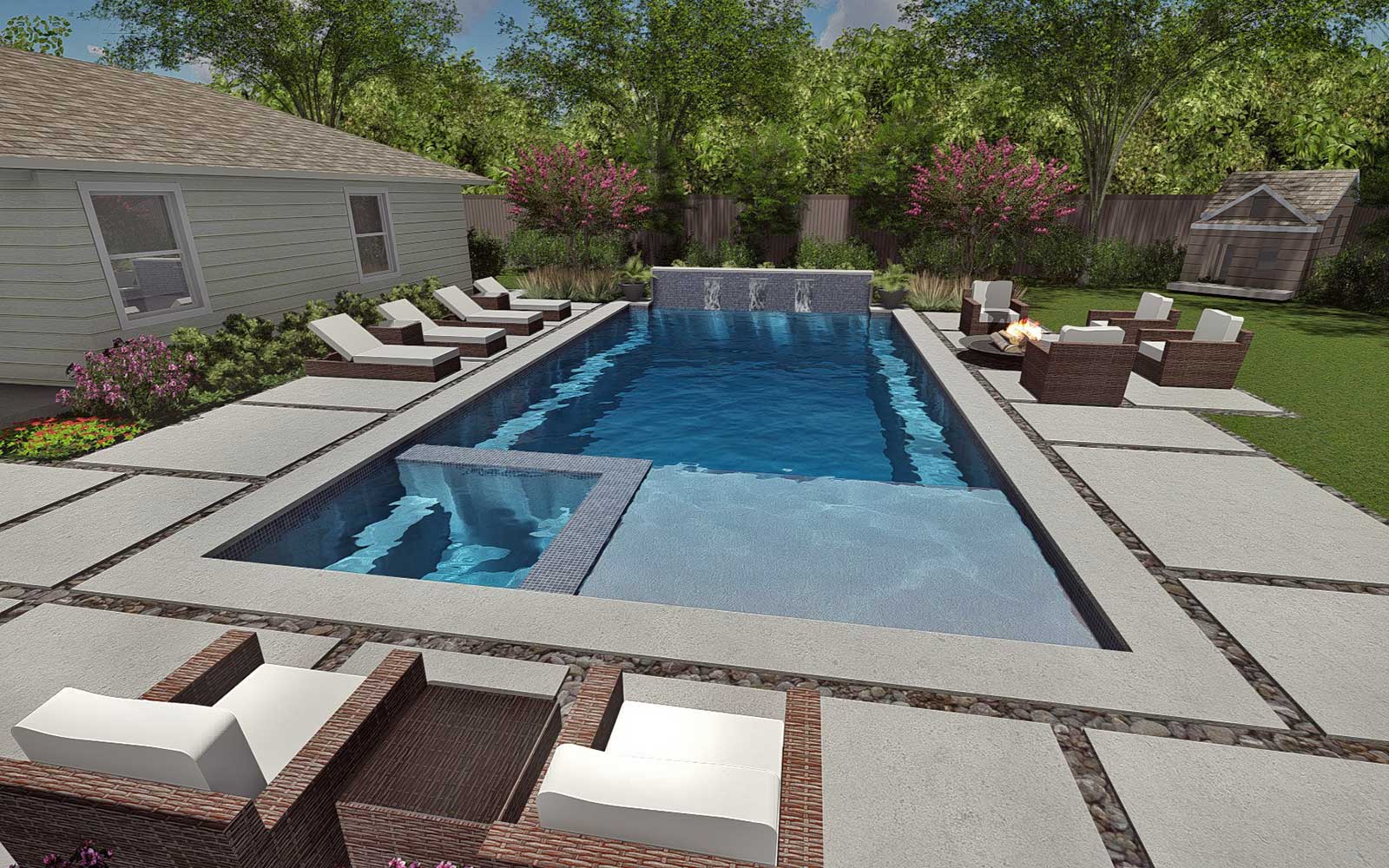 Design matters. We help create an exceptional level of design and detail for your custom pool project. Using 3D drawings and animations, we can bring your project to life and help visualize exactly what the finished project will look like. Jim's education in Landscape Architecture and his emphasis on design can help you create the perfect design to fit your property, family's needs and your budget.
Jim Ohlenburg and Ohlenburg Inc. provides the highest level of craftsmanship and construction methods for your swimming pool, fountain or water feature. Our attention to detail throughout the design and construction process will help to insure your pool will be built to last and to operate with efficiency and reliability.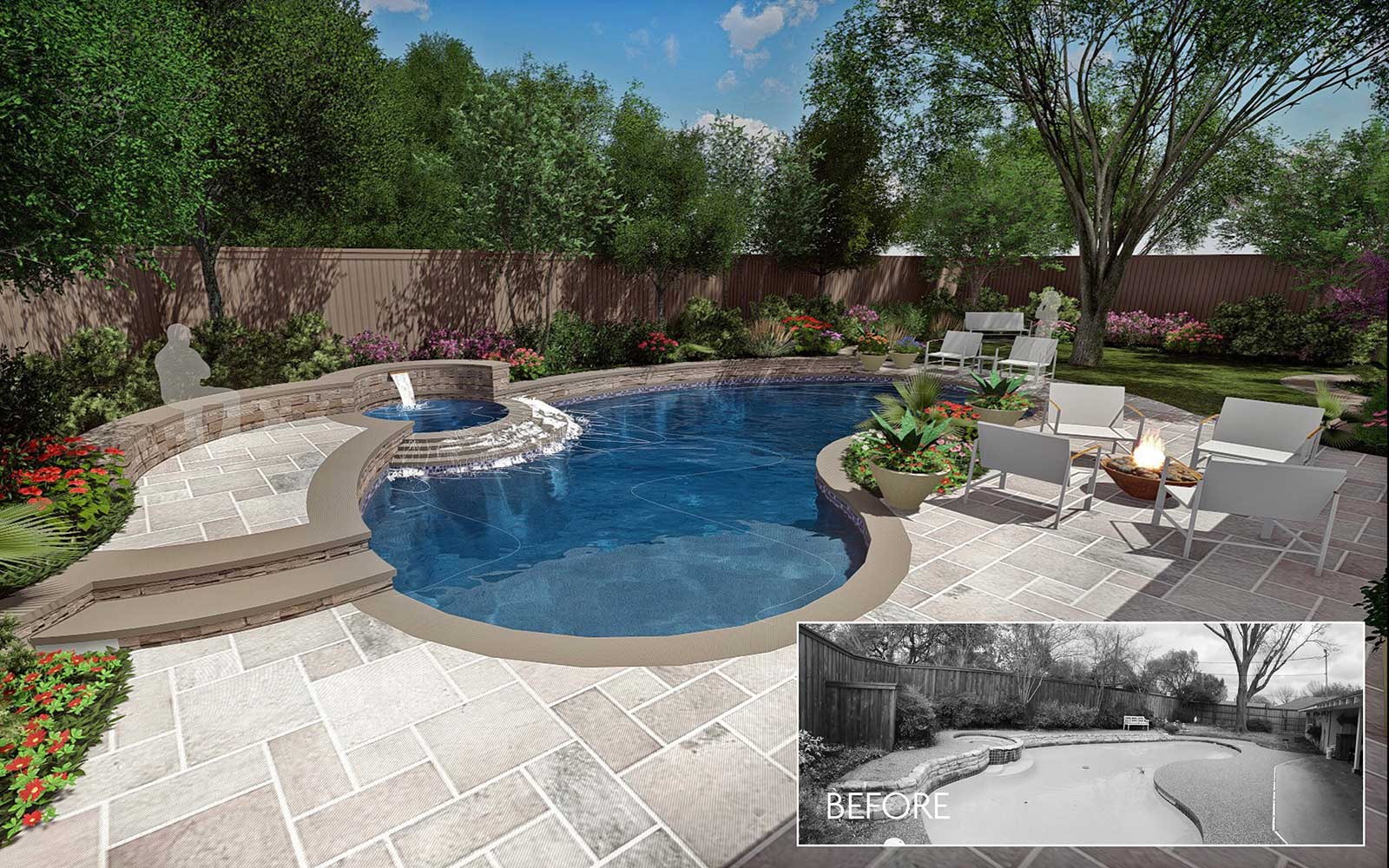 Have an older pool that is leaking, cracking or just needs and updated look? We can help transform & revive your existing pool by providing structural and aesthetic repairs, adding new tile and coping materials along with updated and efficient equipment. Save thousands of dollars by renovating your existing pool and water features.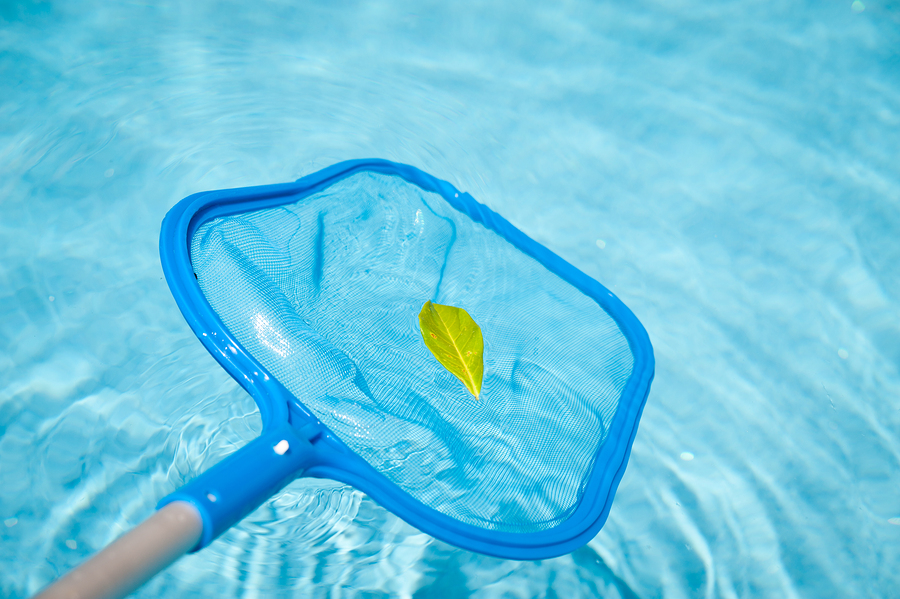 The staff at Ohlenburg Inc. can provide complete maintenance services for your pool to keep everything running smoothly for your and your family to enjoy. We use the latest technology and equipment to help monitor and maintain your pool for maximum reliability and efficiency.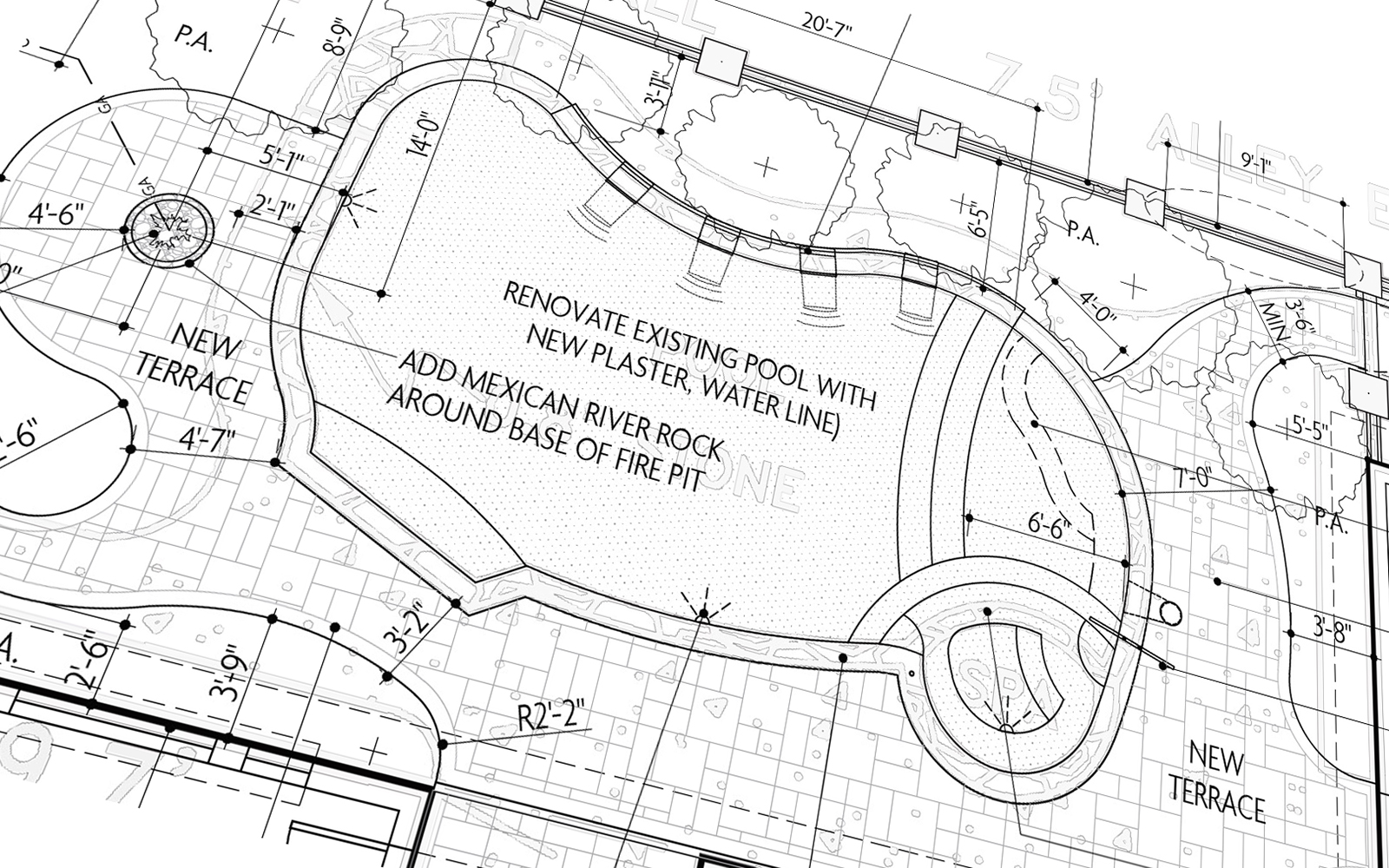 We also offer design and construction consulting services for your pool or fountain project. By taking advantage of Jim's extensive experience in the pool building industry, his education in Landscape Architecture and his longstanding relationship with equipment manufacturers, Ohlenburg Inc. can bring immediate expertise to the project team to help in all aspects from design through construction.
BIOGUARD WATER ANALYSIS
WHY BIOGUARD?

FRIENDLY, PROFESSIONAL ADVICE - BioGuard Dealers are experienced pool and spa care professionals. With regular access to education and training, they will always be prepared to give you the best solution for your pool and spa care needs.
PREMIUM POOL CARE PRODUCTS - We encourage the 3-Step Program approach to pool care. Simply put, it's the easiest way to sparkling clear pool water using BioGuard pool chemicals. And our exclusive BioGuard Tru•Blue Promise™ means you'll never worry about algae again!
Chlorine and Non-Chlorine Sanitizers to Clean Water

Algae Killing Algaecides and Preventative Algaecides

Shot to Remove Contaminants

Mineral Springs and Saltscapes Saltwater Pool Care

Water Balancers and Enhancers

Cleaning and Problem Solvers
EXPERT WATER ANALYSIS - BioGuard pioneered the idea of computerized pool water analysis and our dealers offer complimentary in-store professional water test using the ALEX@ Water Analysis System. Bring in a water sample from your pool to your local BioGuard Dealer and you'll receive personalized instructions for start-up, closing and maintenance.